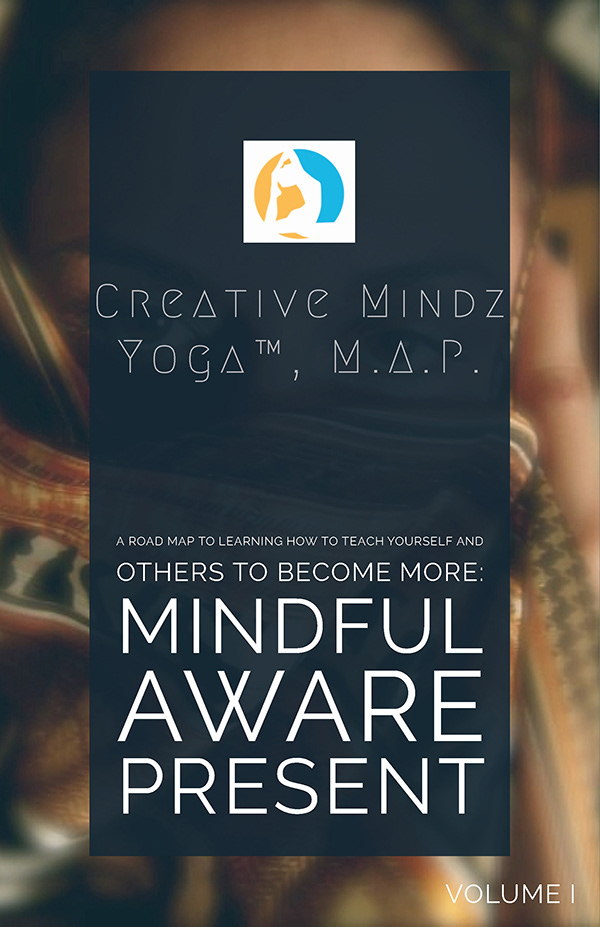 Creative Mindz Yoga ™, M.A.P. © is a process-based curriculum. As a facilitator of meditation and mindfulness, you are a road M.A.P. for students to be mindful, aware, and present. M.A.P. combines meditation with practical mindful living. Meditation and mindfulness are essential to enhancing the quality of your life. When you can be in the present moment, endless opportunities are available by the choices you make daily while mindfulness helps to guide those choices with wisdom and understanding.
There are activities, handouts, exercises, and class discussion questions at the end of each section. A private journal should be issued to students to document the feelings they associate with their practice. We expect students and teachers to balance "home practice" with the materials taught in the classroom. The materials and discussions help to ease some of the anxiety around doing and teaching the meditations. Before sharing meditations and exercises in part two, we suggest you try the activities in this part of the curriculum first. It will help you create a lesson plan for the upcoming week or month. It helps that these activities can be very enlightening and delightful for adults, too!
In part one, we learn what mindfulness is by embodying the practice. To teach mindfulness to others in your organization, education and consistent practice is necessary. There are eight sections dedicated to mindfulness and growing your personal meditation practice. Each section is progressive and starts with a theme that prepares you to get the most out of each meditation and mindfulness exercise. The first part of this curriculum is personal development. As you develop your own meditation practice you will learn what the benefits are of applying mindfulness into as many aspects of your life as possible. You can complete part one of the program in a minimum of eight weeks but take your time. Allow yourself to get through the materials thoughtfully. Understand mindfulness is a lifelong practice. There are no right or wrong ways to get started.
Part two of this curriculum is service oriented so you can learn to be a successful mindful meditation instructor for your school or educational organization. The program ideally rolls out on a monthly basis to cover the full school year, but it can also be adapted into nine-week session intervals. Each month or week we will focus a new theme. The final month or week focuses on bringing everything together while the curriculum dedicate the first month or week to breaking down 'why' mindfulness it is important and how it can benefit the participants' life. Each organization has different needs and can choose how to present the program to their student body. Instructors will focus on empowering student decision-making capability and trusting that they have contributed to this process to the best of their ability.
For more information about licensing and facilitating this program in your school or organization please contact Rochelle at rochelle@creativemindzyoga.com